Tips For Tile Installation in High Point, NC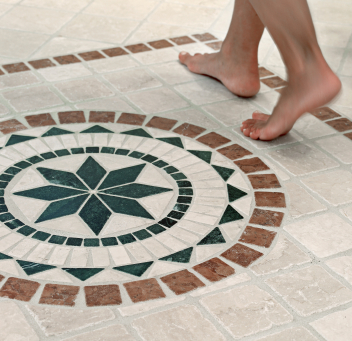 If you are ready for your High Point tile installation then you need to select the right tiles to get the job done. Not to mention, you need to find the right experts to take care of the job for you. There are different types of tiles to consider as well as different reasons to make the decision that you do. So, if you are just getting started, here are some things to think about.
Making Your Decision
For starters, think about the amount of space you need to cover. If you have your eye on a rare and expensive type of tile and need to cover a huge surface, this is going to eat up all your budget or cause you to exceed it. Then, think about the type of space you want to use it in. Choose for safety so think about choosing something not slick for an area that also gets wet, if it is for flooring.
You also need to think realistically about care, cleaning and maintenance. Do not pick something that requires a great deal of attention and care of this is not something you are going to be able to give. Keep in mind, the wider the grout area the more concern there is for keeping this clean, as well as serviced and repaired as needed.
Also, whichever tile you decide on make sure you buy extra; one of the advantages of tile is that it is relatively easy to replace a single tile if it gets chipped, unlike flooring like carpet that either requires a noticeable patch or would need to be completely replaced. But the only way to ensure that you can make this a quick fix is to actually have spare tile left over so that it all matches perfectly. Now, it's all about finding the contractor to work with for this service.
Give Our Team a Call
When you make the smart decision to partner with Gio's Pro Painting, you can rest assured that you are going to get the best work around. We are the premier choice for important residential and commercial service work like painting and tile installation. Now, we look forward to working with you.
When it comes to your High Point tile installation, let our experts take care of your. We can help you understand the options and make smart decisions based on your style, budget and other important factors. Give us a call right now and let us take care of you. We look forward to working with you and showing you in person what a difference true quality makes.
If you are looking for an expert painter in the Greensboro area then please call 336-491-9106 or complete our online request form.