Asheboro, NC House Painters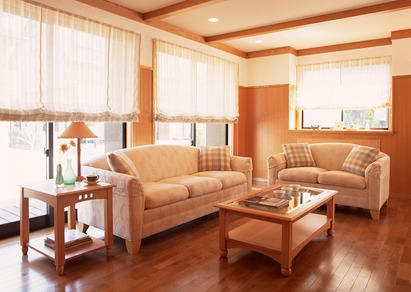 Gio's Pro Painting is proud to be the name locals trust in when it comes to Asheboro house painters. We take this line of work seriously because it is about more than just applying paint.
There is so much more to being a local leading painting contractor than just the workmanship, although that certainly matters too! We go above and beyond to ensure that you get a personalized experience for the work that you need to be completed.
It's about answering questions, offering suggestions and helping you pick the perfect colors for paint that will go on the walls inside and outside of your home. We collaborate with our customers so that they get the type of custom work that they want and the level of skilled results that they deserve, from Asheboro house painters.
Superior Results From Asheboro House Painters
There are many components that go into having the home of your dreams, including many services that can be taken care of by Asheboro house painters. What many people overlook is how this includes work like popcorn ceilings.
This type of textured surface is not only outdated, but it could also contain a potential hazard to your health. So, if you are still living with cottage cheese ceilings, consider this:
Popcorn ceilings are a cost-effective way to cover a large surface area. Unfortunately, this also means that, in order to make it cheaply, asbestos was once used as a binding and texturing material. While not still currently used, if your home is older it may be difficult to determine whether or not your ceilings contain this hazardous material. Don't take chances – have it professionally removed.
No matter how stunning and modern the interior of your home is, it can only look as current as your popcorn ceilings. You are doing yourself a great disservice by neglecting to enhance and update the appearance of your interior design aesthetics.
Do not attempt to make this a DIY project. Aside from the hazard of potentially containing asbestos, it is a messy, tedious and time-consuming job. Not to mention, without the proper training and a equipment, you could end up damaging the surfaces under the textured material. While still fixable, it would be a lot easier to just avoid making these mistakes altogether.
If this type of textured surface becomes damaged, it is next to impossible to repair without visible traces. It means trying to replicate the exact pattern and line it up perfectly. Even a skilled painter can't promise that without redoing the whole ceiling.
If you would like to be certain the Asheboro house painters you hire will be the best, give us a call. We promise to ensure that you get superior workmanship for a more than reasonable price.
Map of our Asheboro Service Area
If you are looking for an expert painting contractor in the Asheboro area then please call our Greensboro Painters at 336-491-9106 or complete our online request form.