Jamestown Painters You Can Rely On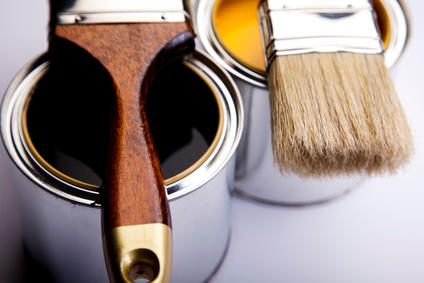 When you need a Jamestown painter, you need to call Gio's Pro Painting. We believe in going above and beyond to address the service needs of each of the customers we work with.
There is no reason to accept anything but the best when it comes to the work you accept from any Jamestown painter. While we are the widely-regarded team of Greensboro painting contractors, we are honored to be able to work with customers in surrounding areas, as well.
You are going to love the finished look of your home and we can guarantee that! From the moment we start the initial color consultation to the moment that you see the final end results, you can rest assured you will be thrilled with the work we do.
Creating Your Jamestown Dream Home with Quality Paint
There are a number of reasons you want to be certain that you get only the finest, when it comes to interior painting. And it starts by hiring an expert Jamestown painter.
Painting the inside of your home is all about creating the perfect dream home. While other people may only see the exterior, you and your loved ones will get to enjoy the inside. Nothing creates beauty or sets the mood quite like high-quality interior painting.
Of course, anything that you do to improve your house is a good way to increase the property value. Think of this as a way to invest back into your biggest and most important investment, because that is what your home should be. Painting is not a frivolous expense, it is a wise investment.
Interior painting can make your walls the focal point of your interior design aesthetics, or help place the focus on what you want to get noticed. For instance, the right background colors help shift the focus to your window treatments or wall art. Identify what you want the focal point of each room to be and plan accordingly.
Selecting and adding the interior colors you want is a great way to make your house feel like a home. This is how you customize it and even make individual rooms have their own distinct personality.
Maybe your walls need repairs, as well? Working with a team of industry experts affords you the right pros to handle this for you. We first repair the walls and sand them down, so you have a blemish-free canvas to start with. From the minute you start moving in, your walls are at risk of visual damage. Don't let that remain the focal point of your walls and interior space.
Accept nothing but the finest when it comes to your Jamestown painter. We are ready, willing and beyond capable of providing you with the service that you need and the results that you deserve.
Map of our Jamestown Service Area
If you are looking for an expert painting contractor in the Jamestown area then please call our Greensboro Painters at 336-491-9106 or complete our online request form.