Exterior Painting in Greensboro, NC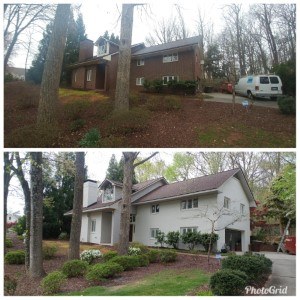 This house had the original brick color since it was built and the homeowner wanted to give it a new life. So he decided to paint the walls with Sherwin Williams drift of mist. He also wanted the soffits and trim painted with Sherwin Williams versatile gray.
Summary of Exterior Painting in Greensboro, NC
Project Type: Exterior Painting
Project Location: Greensboro, NC
Product Used: Sherwin Williams promar200 paint
Exterior House Painting in Greensboro, SC
If you are looking for exterior painting services in the Greensboro area, please call 336-491-9106 or complete our online request form.