Winston-Salem Painting Contractor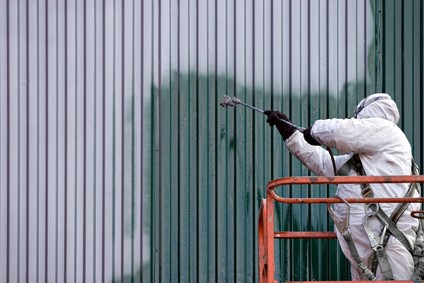 If you are in the market for a Winston Salem painting contractor you need to feel confident that you are getting the best in quality workmanship that there is. By working with the Greensboro Painter team here at Gio's Pro Painting you can feel confident that you are getting the best work possible. Our entire background for our professional career has been focused on painting and related work, so now we are thrilled to be able to deliver the best in quality services directly to you.
There is no reason to settle when it comes to getting the level of expert painting work that you need. You also don't have to choose between quality work and affordable pricing; partnering with our crew means you get to have both. Don't try to take care of this work on your own or hire someone that can't offer you the level of quality service you deserve.
Winston-Salem Exterior & Interior Painting
You don't always realize just how big of an impact your interior painting makes on the look of your home, until you get it put into perspective. You notice someone else's walls and how they look or finally take a look at your own without blinders on. When you realize you need professionals to take care of your painting work, then give us a call and let's get started.
Of course it is important not to forget just how essential this is for the exterior painting as well. The outside of your home or business can say everything about you – but that may not be what you want it to say. Get in touch with us right now and let's get started making sure you are making a good first impression.
Winston-Salem Residential & Commercial Painting
It is both an honor and a privilege to be able to extend the services we provide to both residential and commercial clients. We realize how important it is to take care of the look of both your home and your business. Because quality matters for your home and your business, then it means you need to be working with the pros who genuinely care about providing you with the finest results possible.
Power Washing in Winston-Salem
You can't truly take care of the exterior of either of your structures without getting the professional power washing you need. This is what helps strip away years of dirt, grime and mildew. When it comes to the Winston Salem, NC painting contractor services that you need, let the Gio's Pro Painting team take care of you. Give us a call today and let's get started.
Map of our Winston Salem Service Area
Greensboro Paint Tips
---
3 of the Biggest Reasons Why You Need to Get Your Popcorn Ceiling Removed
Since a popcorn ceiling is generally considered less attractive than a smooth ceiling, you might consider getting your popcorn ceiling removed at some point. But if simple aesthetics aren't enough to convince you to invest the time and money into a popcorn ceiling removal, perhaps the other practical benefits will be…
Read More
---
Enjoy a Beautiful Home or Business thanks to Our Quality Exterior Painting Services
A beautiful new coat of paint can provide some great benefits for your Greensboro, NC, home or business. And to get the best new coat of paint, you need to have yours provided by an experienced painting contractor -- such as Gio's Pro Painting. With our experience and dedication to quality, we'll help you enjoy all of the great benefits that a painting can provide…
Read More
If you are looking for an expert painter in the Winston Salem area then please call our local Greensboro Painters at 336-491-9106 or complete our online request form.