Your Top Greensboro Painting Contractor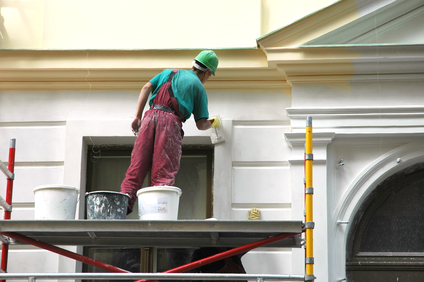 When it comes to getting the best in service, the name you need to know for your Greensboro painting contractor work is Gio's Pro Painting. We take great pride in the work that we do and that shows in every job we complete, for every client, every time. We offer a wide variety of services as well, so that you can get the same great quality of work for an assortment of important interior and exterior renovation and improvement work, for both residential and commercial clients.
Get in touch with us right now to find out more about what we can do for you. Don't settle when it comes to the work that you pay for and that goes into enhancing your home of your business. Let us work with you and show you firsthand how we can provide you with the best in quality work.
We can provide you with the finest in painting and restoration services such as:
Greensboro Paint Tips
---
3 of the Biggest Reasons Why You Need to Get Your Popcorn Ceiling Removed
Since a popcorn ceiling is generally considered less attractive than a smooth ceiling, you might consider getting your popcorn ceiling removed at some point. But if simple aesthetics aren't enough to convince you to invest the time and money into a popcorn ceiling removal, perhaps the other practical benefits will be…
Read More
---
Enjoy a Beautiful Home or Business thanks to Our Quality Exterior Painting Services
A beautiful new coat of paint can provide some great benefits for your Greensboro, NC, home or business. And to get the best new coat of paint, you need to have yours provided by an experienced painting contractor -- such as Gio's Pro Painting. With our experience and dedication to quality, we'll help you enjoy all of the great benefits that a painting can provide…
Read More
If you are looking for an expert painter in the Greensboro area then please call 336-491-9106 or complete our online request form.