Summerfield Painting Contractor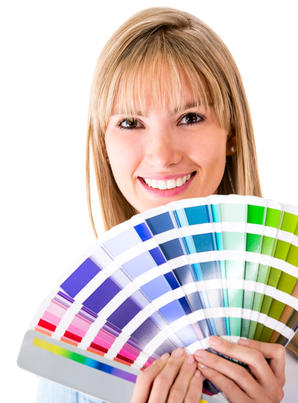 At some point, you are going to need a Summerfield painting contractor to rely on for your service needs. Whether or not you choose wisely is up to you and is based on who you pick to partner with, for this type of service work.
Ask around about which Summerfield painting contractor to select and you will hear the name Gio's Pro Painting, time and time again. We take great pride in all that we do and that is evident from the results that we are able to get for each and every one of our clients.
You are going to love the final results we are able to provide for you, that much we can guarantee. We can also promise that no other team of pros will go above and beyond the way that we do, in order to complete your job to near perfection.
Interior & Exterior Painting Pros
Set yourself up for success by hiring the right experts to take care of both your interior and exterior painting work! The right Summerfield painting contractor will be more than capable of addressing your professional needs, including offering the best in personalized customer service.
For outside work, it starts with power washing. In fact, a high-quality pressure washing could actually improve the appearance enough that you decide you don't need house painting, just yet. This will cleanse, beautify and improve your house by ridding the exterior of dirt and harmful contaminants.
Before working on painting your home's exterior, it is also vital that you have the outside repaired and prepared. This includes tasks like fixing missing caulking and covering landscaping to prevent damage from paint drips. Avoid working with any self-proclaimed pros who fail to offer this and clean up as part of the job.
The good news is that we also offer the same level of professional high-quality work for commercial customers, not just residential. You need to be happy with the final results because this is the place you and your loved ones call home. So, while it is also important that you feel as though your home makes a good first impression, ultimately, what matters the most is if you have pride of ownership.
The bottom line is that we are a Summerfield painting contractor that genuinely cares about delivering exceptional results, so call today to schedule your service. We don't just want to meet your expectations, our goal is always to exceed them.
There is no reason to settle for less than the best, when it comes to painting your home or commercial property, inside or out. We look forward to working with you and demonstrating how we were able to earn the flawless reputation that we have.
Map of our Summerfield Service Area
Greensboro Paint Tips
---
3 of the Biggest Reasons Why You Need to Get Your Popcorn Ceiling Removed
Since a popcorn ceiling is generally considered less attractive than a smooth ceiling, you might consider getting your popcorn ceiling removed at some point. But if simple aesthetics aren't enough to convince you to invest the time and money into a popcorn ceiling removal, perhaps the other practical benefits will be…
Read More
---
Enjoy a Beautiful Home or Business thanks to Our Quality Exterior Painting Services
A beautiful new coat of paint can provide some great benefits for your Greensboro, NC, home or business. And to get the best new coat of paint, you need to have yours provided by an experienced painting contractor -- such as Gio's Pro Painting. With our experience and dedication to quality, we'll help you enjoy all of the great benefits that a painting can provide…
Read More
If you are looking for an expert painting contractor in the Summerfield area then please call our Greensboro Painters at 336-491-9106 or complete our online request form.