Charlotte, NC House Painters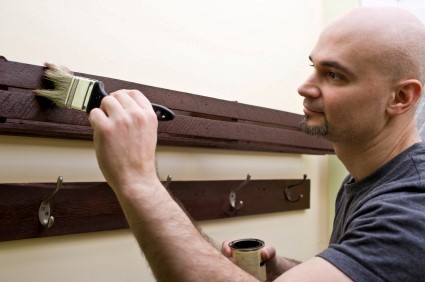 When it comes to your Charlotte painting contractor quality should always matter; there is no point in getting inferior service when you are taking care of your home or business. By teaming up with the Gio's Pro Painting company you can rest assured that you are getting the best. With our background completely comprised of experience in professional painting, as well as similar tasks, you can be sure that we take this line of work seriously. Our Greensboro Painting Contractors take this line of work seriously and you will see how true that is once you work with us.
You should never accept anything but the best when it comes to taking care of your home or business. We guarantee you that you will love the work that we are able to provide for you and we look forward to showing you in person how our commitment to quality has earned us the flawless painting reputation we have. Don't feel forced to choose between quality work or reasonable pricing when you can have both by working with us.
Charlotte Exterior & Interior Painting
When was the last time you really took a good look at your interior walls and thought about how they look to other people? Your walls begin to look run down from the moment you start moving in boxes and furniture. And if you haven't bothered to repaint in a while, you are doing yourself an injustice. Even if you simply want to freshen up the same color you already have, this will help make your home look better and more inviting.
Your exterior painting is just as important. You will be able to enhance the curb appeal of your home or make a good first impression with your business, by letting us take care of your painting work. We want to help you create the look you want as well as the impression you want to make.
Charlotte Residential & Commercial Painting
You will be glad to know that we can take care of your residential and commercial painting work, both. It is important that you get the quality that you want for both types of structures. We can't get started until you give us a call, so why not take care of that right now.
Tile Installation in Charlotte
Tile installation is a specific job that takes training, skill and even the right equipment. Our Charlotte painting contractor want to be able to take care of this work for you, as well as your Charlotte painting contractor service needs. Don't take chances, make it a point to work with the best by working with Gio's Pro Painting team.
Map of our Charlotte Service Area
Greensboro Paint Tips
---
3 of the Biggest Reasons Why You Need to Get Your Popcorn Ceiling Removed
Since a popcorn ceiling is generally considered less attractive than a smooth ceiling, you might consider getting your popcorn ceiling removed at some point. But if simple aesthetics aren't enough to convince you to invest the time and money into a popcorn ceiling removal, perhaps the other practical benefits will be…
Read More
---
Enjoy a Beautiful Home or Business thanks to Our Quality Exterior Painting Services
A beautiful new coat of paint can provide some great benefits for your Greensboro, NC, home or business. And to get the best new coat of paint, you need to have yours provided by an experienced painting contractor -- such as Gio's Pro Painting. With our experience and dedication to quality, we'll help you enjoy all of the great benefits that a painting can provide…
Read More
If you are looking for an expert Charlotte painter, then please call our Greensboro Painting Contractors at 336-491-9106 or complete our online request form.