Commercial Painting Greensboro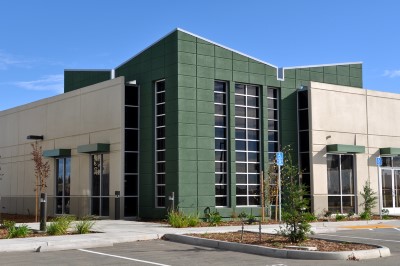 If you haven't taken care of your need for Greensboro Commercial Painting, there is no time like the present. It can be easy to put off getting this done, there certainly seems to be a slew of other projects that require your time as well. The problem is that if you neglect to take care of this task, you don't realize the harm that it could be doing. Aside from just the fact that fresh exterior paint helps protect the building, there is more to it than that.
For one thing, the exterior of your building is what makes a first impression on your potential customers, no matter why type of business you have. So if you want to be taken seriously, as well as get a leg up on your competition, then you need to rely on the team here at Gio's Pro Painting to take care of this for you. We understand the importance of getting the job done and providing you with the finest in superior quality work.
Professional Commercial Painting
The same thing is true when it comes to the inside of your commercial space. If you want to make a great impression on your potential clients, then show them you care about the business you do and the one that you own. While you may not care much about the smudges, the worn down look or the terribly out of fashion color choices, your clients most likely will. They may not say something but you can bet they will feel more confident about doing business with the competition down the street that takes pride in the presentation of their commercial space.
Don't take chances hiring someone lacking the needed expertise and certainly don't take chances trying to take care of this yourself. We can give you the expert results you want and need, so give us a call today. Don't wait until you end up on one of those reality makeover remodeling shows meant to save businesses in dire need of a better look – let us provide you with that transformation now, before it is too late.
Greensboro Commercial Painting
Our entire professional career has been focused around the field of professional residential and commercial painting services. Now we look forward to showing you what that can mean for you. For all of your commercial painting service needs call on the professional Greensboro Painting Contractors here at Gio's Pro Painting. We take this line of work seriously and it shows in the results we deliver to our customers. Let us show you firsthand how we have earned the reputation we have.
Commercial Painting Services We Provide
Greensboro Paint Tips
---
3 of the Biggest Reasons Why You Need to Get Your Popcorn Ceiling Removed
Since a popcorn ceiling is generally considered less attractive than a smooth ceiling, you might consider getting your popcorn ceiling removed at some point. But if simple aesthetics aren't enough to convince you to invest the time and money into a popcorn ceiling removal, perhaps the other practical benefits will be…
Read More
---
Enjoy a Beautiful Home or Business thanks to Our Quality Exterior Painting Services
A beautiful new coat of paint can provide some great benefits for your Greensboro, NC, home or business. And to get the best new coat of paint, you need to have yours provided by an experienced painting contractor -- such as Gio's Pro Painting. With our experience and dedication to quality, we'll help you enjoy all of the great benefits that a painting can provide…
Read More
If you are looking for an expert Commercial Painting contractor in the Greensboro, NC area then please call 336-491-9106 or complete our online request form.