Kernersville Painting Contractor Experts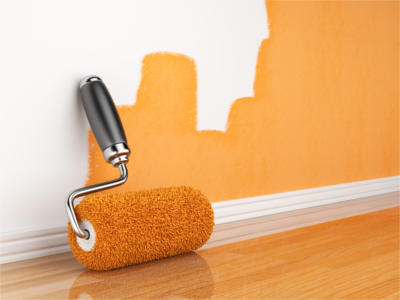 Knowing that you need to locate reliable and skilled Kernersville painting contractors is one thing. Actually finding a local company of painting contractors is an entirely different thing.
Sure, there are plenty of painting contractors listed in the area but how can you distinguish one from another? This can lead to you picking the wrong company or simply giving up on the task entirely. The good news is that you have found the right team because Gio's Pro Painting is dedicated to meeting and exceeding the service needs of each and every Kernersville client we work with. The impeccable reputation that we have is built upon this commitment to service excellence and superior customer care.
Kernersville House Painters That Deliver Good Quality
Want to feel good about the outside of your home? Then you need a reputable house painter to work with because the service is about more than skilled painting work, although that matters too.
You need a pro to count on for advice on colors, such as taking into consideration the predominant hues in your landscaping. All of this is how you achieve the final look you want for the outside of your Kernersville home.
The outside of your home is what makes the first impression. So, you want the color and the quality of the paint job to make a bold but positive statement.
You should also be able to have pride of ownership. However, this is not possible if the exterior of your home is unattractive or in a state of disrepair. Sure, you like making a good first impression on first-time visitors to your home, but what matters most is how you feel each time you pull into the driveway and see the place you call home, after a long day at work.
It is easy to pick your favorite colors instead of what will work cohesively with the surroundings. This includes permanent features of your exterior, such as stonework. It also includes your landscaping and even neighboring homes. While you may not want to limit your color choices based on what color the neighbors picked for their homes, you also do not want to go out of your way to clash. This is one way to stand out, for all the wrong reasons.
Don't forget, you have to make three different colors choices: field or base, trim and accent. This is one reason it makes so much sense to partner with true expert painting contractors – someone who can help you make decisions that you will be able to live with and love, for years to come.
Don't take chances when it comes to your home! Call on the Kernersville house painters who have proven time and time again, we go above and beyond to take care of our customers.
Map of our Kernersville Service Area
Greensboro Paint Tips
---
3 of the Biggest Reasons Why You Need to Get Your Popcorn Ceiling Removed
Since a popcorn ceiling is generally considered less attractive than a smooth ceiling, you might consider getting your popcorn ceiling removed at some point. But if simple aesthetics aren't enough to convince you to invest the time and money into a popcorn ceiling removal, perhaps the other practical benefits will be…
Read More
---
Enjoy a Beautiful Home or Business thanks to Our Quality Exterior Painting Services
A beautiful new coat of paint can provide some great benefits for your Greensboro, NC, home or business. And to get the best new coat of paint, you need to have yours provided by an experienced painting contractor -- such as Gio's Pro Painting. With our experience and dedication to quality, we'll help you enjoy all of the great benefits that a painting can provide…
Read More
Latest Projects in Kernersville
If you are looking for an expert painting contractor in the Kernersville area then please call our Greensboro Painters at 336-491-9106 or complete our online request form.