Hire the Best Greensboro Painters For Your Home or Business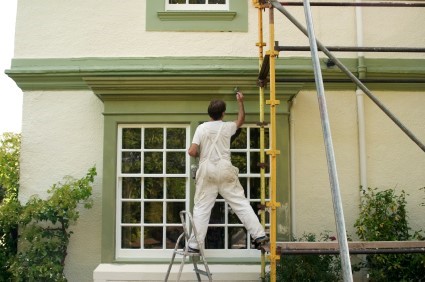 When you are in need of a Greensboro painting contractor for all of your service needs, give the experts here at Gio's Pro Painting a call. We have invested all of our professional work history background in professional house painting, and related services, so it only makes sense to now extend our expertise directly to you. We are dedicated to providing the finest in excellent workmanship and let us show you in person how we have earned the reputation that we have.
Don't make the mistake of settling when it comes to getting the work that you need completed. We see it all the time; someone tries to DIY the work or hires a less-than-reputable contractor who promised a deeply discounted price. Either way, you are not likely to be satisfied with the results. All you have to do is give our crew of professionals a call and let us take care of whatever work it is you need completed.
Greensboro Exterior & Interior Painting
The truth of the matter is, the interior painting of your walls is as much a work of art as anything framed you hang on them. Well painted walls in appealing hues add to the room and the accent pieces you choose, just like the opposite is true. So don't take chances letting this negatively impact your home and overall interior design aesthetics.
Let's not overlook the importance of the exterior painting though. The outside of your home is what makes the first impression, it also adds to or takes away from the curb appeal. What does the outside of your home or business say about you right now? Make sure you aren't neglecting the exterior and letting it say something you don't want it to.
Greensboro Residential & Commercial Painting
We are proud to be able to offer the same level of expertise for both commercial and residential clients. We know how essential it is to get the look that you want for both your home and your business. So it only makes sense to entrust us with taking care of this work for you. When quality matters, as it always should for your work, let Gio's Pro Painting take care of the work you need.
Power Washing in Greensboro
The best way to take care of the appearance of the exterior of your building is with our professional power washing services. This also helps protect it from the buildup of dirt as well as potentially harmful contaminants like mildew and algae. So for this, and all your Greensboro painting contractor services, let the Gio's Pro Painting be the name that you call on.
What our Greensboro Customers are Saying About Us
Gio's Pro Painting is Rated: 5 / 5
based on these 2 happy customer reviews.
---
"We will be going with Gio's pro for all of our painting and other various needs in the future. Professional, quick, and efficient. I would recommend these guys to any business or homeowner. Very satisfied with the paint job as well as the pressure wash. Thank you again for all of the excellent work."
---
"Quick, professional, and efficient. Gio's Pro was just that. They did an excellent job painting our fence as well as pressure washing and we will be sticking with them in the future for any possible upkeep needed. I would recommend to any business or homeowner. Thank you again!"
---
Map of our Greensboro Service Area
Greensboro Paint Tips
---
3 of the Biggest Reasons Why You Need to Get Your Popcorn Ceiling Removed
Since a popcorn ceiling is generally considered less attractive than a smooth ceiling, you might consider getting your popcorn ceiling removed at some point. But if simple aesthetics aren't enough to convince you to invest the time and money into a popcorn ceiling removal, perhaps the other practical benefits will be…
Read More
---
Enjoy a Beautiful Home or Business thanks to Our Quality Exterior Painting Services
A beautiful new coat of paint can provide some great benefits for your Greensboro, NC, home or business. And to get the best new coat of paint, you need to have yours provided by an experienced painting contractor -- such as Gio's Pro Painting. With our experience and dedication to quality, we'll help you enjoy all of the great benefits that a painting can provide…
Read More
If you are looking for an expert Greensboro painter or painting contractor, please call 336-491-9106 or complete our online request form.