Tile Installation Greensboro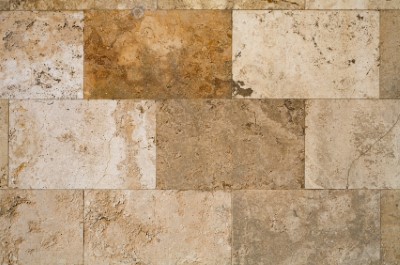 Many people mistakenly think of Greensboro tile installation as a do-it-yourself type project. Yet, if you lack the experience and are relying solely on some DIY videos online to train you and make you an expert, you are in for a rude awakening. Professional contractors who deal with this type of work have years of experience backing them up, just like our Greensboro Painting Contractors here at Gio's Pro Painting.
You should also be aware of the fact that tile installation requires the use of special equipment in order to get the job done – especially in areas that the tile must be cut to fit into irregularly-sized spots. You will be glad to know that we have the training, skills, experience and tools needed to take care of this type of work for you. Don't take chances when it comes to getting tile installed in your commercial or residential building.
Tile Installation Professionals
It is easy to see why tile is such a popular choice, aside from it just being attractive. For one thing, it is hypoallergenic so they do not omit VOCs and they are easy to clean by simply wiping them down. This is ideal in homes where someone lives that may have allergies. Or course, they are also waterproof making them ideal for certain spots in the home such as the kitchen or bathroom.
Tiles are also durable which means that you should get a long lifespan from your tiles and the surface that they make up. They will be able to withstand furniture being moved across or other wear and tear – this includes not being easy to stain although the grout can suffer stains. While a tile may chip or break, the good news is that it is fairly easy to simply replace the one tile that has been damaged – unlink surface materials like carpeting.
Greensboro Tile Installation
If you are ready to get started on your tile project, give our crew of experts a call. We look forward to working with you making sure that you get the quality service you need and deserve for this and all of your projects. Don't try to DIY your task or hire someone who will provide you with inferior Tile Installation results. Let us ensure that you get the results you want, right from the start.
When it comes to your Greensboro tile installation service needs, trust in Gio's Pro Painting to get the job done. You are going to love the painting services that we deliver for you. Find out for yourself how we have earned the flawless reputation we have.
Tile Installation Services We Provide
Greensboro Paint Tips
---
3 of the Biggest Reasons Why You Need to Get Your Popcorn Ceiling Removed
Since a popcorn ceiling is generally considered less attractive than a smooth ceiling, you might consider getting your popcorn ceiling removed at some point. But if simple aesthetics aren't enough to convince you to invest the time and money into a popcorn ceiling removal, perhaps the other practical benefits will be…
Read More
---
Enjoy a Beautiful Home or Business thanks to Our Quality Exterior Painting Services
A beautiful new coat of paint can provide some great benefits for your Greensboro, NC, home or business. And to get the best new coat of paint, you need to have yours provided by an experienced painting contractor -- such as Gio's Pro Painting. With our experience and dedication to quality, we'll help you enjoy all of the great benefits that a painting can provide…
Read More
Recent Projects
---
First Floor Full Interior Painting
In this High Point, NC project, we started by repairing all of the nail pops and cracks with spackle, and then sanded. We painted the ceiling, trims, baseboard, windows, doors, and walls. The color we used was Sherwin Williams accessible beige…
Read More
---
High Point Interior Repair and Repaint
This house needed lots of repairs. We spackled the holes and cracks in the ceilings and walls. Also, we restored a door that had pieces of wood chipped off of it. The previous trim paint was peeling off, so we sanded it down. We painted the ceilings, walls, trim, baseboard, windows, and doors. Everything turned out amazing!
Read More
If you are looking for a Tile Installation expert in the Greensboro, NC area then please call our Greensboro Painters at 336-491-9106 or complete our online request form.