Exterior Siding Greensboro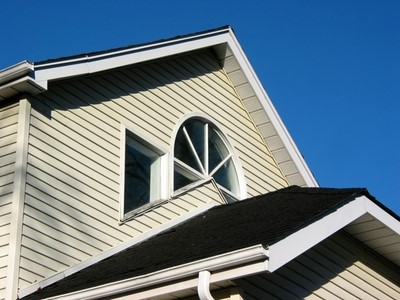 When it comes to getting the best in Greensboro exterior siding services, you can count on the Gio's Pro Painting company to take care of that for you. Your exterior siding is what helps protect the outside of your home or business so it only makes sens to want to take the best care of it as possible. This includes getting the finest in quality from the start when it comes to your installation work. We look forward to working with you and helping you understand and see what a real difference true quality makes.
We are the premier choice when it comes to taking care of painting and installs for your exterior siding. Both our residential and commercial clients appreciate the level of expertise we demonstrate when taking care of the service needs of our customers. Our entire work history is based on professional painting and related services, like siding. Give us a call today and let's get started working on your project.
Exterior Siding Experts
It starts with making sure that you get your siding installed correctly; the last thing you need to have happen is end up with problems from day one just because the install was sloppy. From there, you have to protect and keep up with the look and quality, which can only come from getting the quality paint job that we can provide you with.
There is a difference when it comes the quality of Exterior Siding service you get and it all depends on the team you entrust to take care of the work. Siding has come a long way in recent years; the quality has vastly improved and you can expect long term positive results from your siding, as long as it has been installed correctly. When it comes to your residential or commercial structure, don't take chances or cut corners. Let our pros take care of the work for you.
Greensboro Exterior Siding
If you are in need of a professional Greensboro Painting Contractor to take care of your siding, the name to trust in is Gio's Pro Painting. We can help you understand the options that you have and help you make the smartest decisions possible. Let us show you what a difference true quality can make.
For all of your Greensboro exterior siding installs and painting services, you can count on us. Give us a call today to set up an appointment for your service or estimate. We can provide you with the best in quality work and can assure you that you are going to love the final results we deliver for you.
Exterior Siding Services We Provide
Greensboro Paint Tips
---
3 of the Biggest Reasons Why You Need to Get Your Popcorn Ceiling Removed
Since a popcorn ceiling is generally considered less attractive than a smooth ceiling, you might consider getting your popcorn ceiling removed at some point. But if simple aesthetics aren't enough to convince you to invest the time and money into a popcorn ceiling removal, perhaps the other practical benefits will be…
Read More
---
Enjoy a Beautiful Home or Business thanks to Our Quality Exterior Painting Services
A beautiful new coat of paint can provide some great benefits for your Greensboro, NC, home or business. And to get the best new coat of paint, you need to have yours provided by an experienced painting contractor -- such as Gio's Pro Painting. With our experience and dedication to quality, we'll help you enjoy all of the great benefits that a painting can provide…
Read More
If you are looking for Exterior Siding installations or painting services in the Greensboro, NC area then please call our Greensboro Painters at 336-491-9106 or complete our online request form.