Hardwood Flooring Installation Greensboro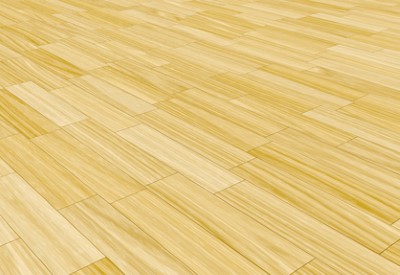 If you want to enhance the look of your home or business, as well as increase the value, hiring a professional to take care of your Greensboro hardwood flooring installation is the perfect plan. The good news is that the Greensboro Painting team here at Gio's Pro Painting is just the team to do it. If you are going to invest the time, effort and money into adding hardwood floors to your structure, you need to be confident the job is done correctly. Hiring an inferior painting contractor or trying to make this a DIY project is likely to lead to results you will not be happy with.
There are plenty of things that can go wrong when trying to install hardwoods and the last thing you want to do is end up with floors that buckle, split or otherwise have serious problems. Finding just the right contractor is the difference between a smooth and perfect finish or flooring that needs repairs immediately. Keep in mind, if someone quotes you too low a price this should be a red flag not a temptation.
Hardwood Flooring Installation Pros
The contractor you work with should have the required business license, as well as bonding and insurance. Not to mention, they should also have the hands on experience needed to take care of this type of work. Just because someone can take care of drywall services does not make them qualified to install hardwood flooring. So make sure that you choose a team that can expertly execute this job for you, like the crew here at Gio's Pro Painting.
Don't just take our word for it, feel free to contract the references we can provide you with in order to show the quality of workmanship we do. We take great pride in being able to provide our customers with the finest in quality results for their hardwood floors. Now, let us show you what we can do for you. The end result will leave you with stunning new Hardwood Flooring for your home or business.
Greensboro Hardwood Flooring Installation
Ready to start making serious changes to the overall look of your home or business? Then now is the time to give our experts a call. We have built a solid reputation for ourselves built upon offering our clients only the best in craftsmanship, customer service, products and pricing.
For your Greensboro hardwood flooring installation services, trust in Gio's Pro Painting. We can take care of your residential or commercial building. Love the final look and have quality flooring meant to last for years to come.
Hardwood Flooring Installation Services We Provide
Hardwood Floor Remodeling
Greensboro Paint Tips
---
3 of the Biggest Reasons Why You Need to Get Your Popcorn Ceiling Removed
Since a popcorn ceiling is generally considered less attractive than a smooth ceiling, you might consider getting your popcorn ceiling removed at some point. But if simple aesthetics aren't enough to convince you to invest the time and money into a popcorn ceiling removal, perhaps the other practical benefits will be…
Read More
---
Enjoy a Beautiful Home or Business thanks to Our Quality Exterior Painting Services
A beautiful new coat of paint can provide some great benefits for your Greensboro, NC, home or business. And to get the best new coat of paint, you need to have yours provided by an experienced painting contractor -- such as Gio's Pro Painting. With our experience and dedication to quality, we'll help you enjoy all of the great benefits that a painting can provide…
Read More
If you are looking for Hardwood Flooring services in the Greensboro, NC area then please call our Painting Contractors 336-491-9106 or complete our online request form.