High Point Painters You Can Trust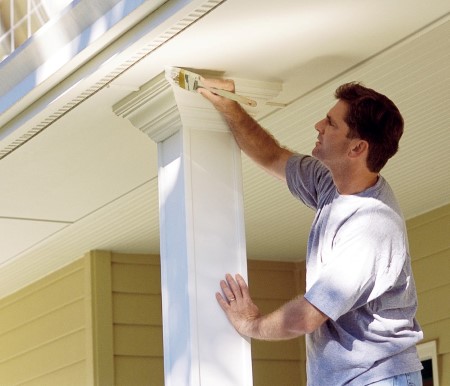 If you are looking for a High Point painter to take care of your service needs, give our team of Greensboro Painting Contractors here at Gio-s Pro Painting a call. With all of our work experience rooted in professional painting, and related services, we take this industry seriously and that shows in the results we deliver to our customers. Let us show you what a difference true quality makes when it comes to the work you get taken care of for your home or business.
Too many people end up settling when it comes to the quality of work they get done. They try to make their paint project a do it yourself kind of project or hire less-than-professional contractors that end up doing shoddy work. Don't end up getting inferior work done when you could just call on our crew and get the finest work that there is.
High Point Exterior & Interior Painting
The interior painting of your home is what sets the mood, as well as adds to or takes away from the interior design aesthetics. It can become the focal point which may be a good thing, or a bad thing, depending on the current condition and look of your walls. Make sure that your art and holiday décor get the attention they deserve, instead of all the attention going to your dingy, outdated or dinged up walls.
Of course the exterior painting is just as essential. This is what makes the first impression and adds to, or takes away from, the curb appeal. Let us help ensure that you create the look that you want by providing you with the best quality exterior paint job there is.
High Point Residential & Commercial Painting
The good news is that we also provide our expert level of service to both residential and commercial clients. We want you to be able to make both your home and business look their very best. Trust in the team here at Gio's Pro Painting in order to make that possible. We look forward to working with you and helping you achieve the look that you have always wanted.
Power Washing in High Point
Of course it is also important to be able to take care of cleaning the exterior of your home or business, and that's where power washing comes into the picture. Let us use the expert techniques and equipment needed in order to get the results that you want. When it comes to this and all of your High Point painting contractor services, let the Gio's Pro Painting team get the job done for you.
Map of our High Point Service Area
If you are looking for an expert painting contractor in the High Point area then please call our Greensboro Painters at 336-491-9106 or complete our online request form.