Enjoy a Beautiful Home or Business thanks to Our Quality Exterior Painting Services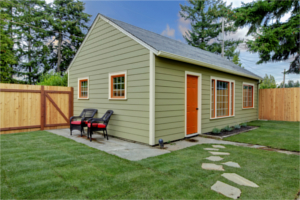 A beautiful new coat of paint can provide some great benefits for your Greensboro, NC, home or business. And to get the best new coat of paint, you need to have yours provided by an experienced painting contractor -- such as Gio's Pro Painting. With our experience and dedication to quality, we'll help you enjoy all of the great benefits that a painting can provide:
A Boost in Your Property Value
When your exterior paint job starts to wear away, your property value will go right along with it. That has to do largely with aesthetics: When shopping for a new home, people are looking for a place that is beautiful and that won't require much extra work and expense to make it look beautiful.
If you want your home to be its most valuable, you need to be sure its exterior paint job is its most beautiful. And for the most beautiful exterior paint services, be sure to have your exterior painting handled by our experienced pros.
Better Curb Appeal Than Ever Before
It doesn't matter how valuable your home is. If it lacks curb appeal, you just might never get to enjoy that value since you just might never get to sell your home. That's where our exterior painting services come in handy.
A fresh exterior coat of paint will get your home looking great, thus bolstering its curb appeal. If you want the best curb appeal so that you have the best chance of selling your home, have Gio's Pro Painting provide its fresh coat of paint.
Protection from the Elements
You might need a valuable home with great curb appeal at some point down the road when you intend to sell it. Until then, though, you need a home that is dependable and, above all else, safe.
To keep your home in the safest condition, you need to keep it protected against some of Nature's more destructive elements such as rain and termites. And providing a protective barrier against those elements, a fresh coat of paint by us will keep your home protected and your loved ones safe for years to come.
If you are looking for an expert painter in the Greensboro area then please call 336-491-9106 or complete our online request form.