Exterior Painting Greensboro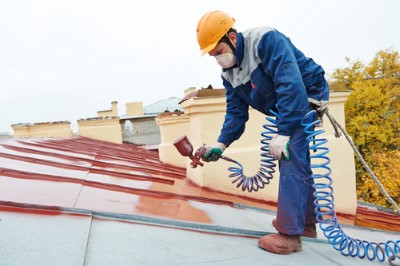 For the outside of your home or business it is all about curb appeal which means your Greensboro Exterior Painting is the key element. If you want to make a good first impression then it only makes sense to make sure that you have the quality paint job that you need in order to make the statement you want and intend to. In order to ensure that you get the quality that you need it is time to give the team of greensboro painting experts here at Gio's Pro Painting a call.
To our team, it is about so much more than just being there to take care of the painting. Of course there is also the extensive prep work and clean up work but even more than that, it is about being there to consult with each client. We want to make sure that you understand the options available to you and that you make the best decision possible, based on your own unique situation, style, taste and budget.
Exterior Painting Experts
Once you get the opportunity to see the outside of your residential or commercial structure transformed because of the exterior painting work we do for you, you will only wish you had done it sooner. Keep in mind, this is not the type of work that you should consider trying to take on yourself. Nor should you allow anyone lacking the experience, proper credentials and necessary equipment to attempt this job for you. Aside from the major concern for safety, you are also likely to not be satisfied with the work once completed.
You also need to be certain that whoever you work with does not try to simply paint over the outside of your home, as is. There needs to be a careful inspection and any outstanding repairs should be dealt with. Inferior workmanship comes from a contractor willing to paint over rotting wood or around missing caulking. Don't take chances when it comes to the quality of your paint work for your home or business.
Greensboro Exterior Painting
We have spent all of our professional careers working in the painting industry; it is something we take seriously and are passionate about. We have a great amount of pride in the work that we do and that shows in the results that we get, so give us a call today and let us show you this firsthand. When it comes to your Greensboro exterior painting service needs, you can count on our pros to get the job done. Get in touch with us now and let us take are of your painting service tasks.
Exterior Painting Services We Provide
If you are looking for an expert Exterior Painting contractor in the Greensboro, NC area then please call 336-491-9106 or complete our online request form.