Top Reasons Why You Need Greensboro Commercial Painting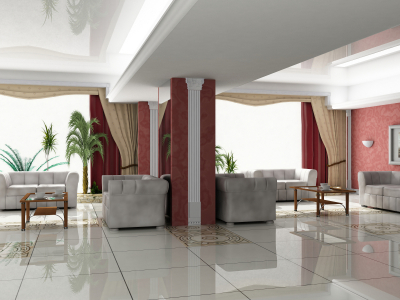 It can be easy to lose sight of why you might need Greensboro commercial painting since it already seems like your business constantly needs something as it is. Yet if you continue to neglect the need for this essential service you may be losing valuable business, without even realizing it. For one thing, you won't realize how many potential clients even enter your establishment or engage in a transaction due to the appearance of your business.
Even if you do get customers, you may not able to keep them and retention is what steady income and growth is all about. The bottom line is that if you are not taking care of the needs of your customers, someone else is. More than likely that means your competition understands the importance of making a good first impression so don't make the mistake of thinking that you don't have to bother.
Find Out More
Another important reason to take care of painting your business is to demonstrate to yourself that you take pride in what you do. It's like having a messy workspace or cluttered office; set yourself up for success by acting as if you care about your business and making it a success. This is also a great way to hit the reset button on your business, or at least the building.
For example, if you recently opened your business in a building that once housed another company, this is a way to establish and announce that new things are afoot. But even if your business has been around a while this creates a sense of newness. It is the same reason and same results as companies who redesign their logo to freshen up their brand.
Plus, you should also be thinking about the mood your colors create. So if you have dingy, drab colors in place you can't expect your customers to get excited about your business. Make things exciting and help generate a buzz by introducing new, brighter, bolder paint colors.
Choose the Right Team
When you make the wise decision to team up with Gio's Pro Painting for your service needs, you can expect the best in results. We are known for our interior and exterior paint services for both residential and commercial clients; all of our professional work experience has been focused around painting and related service work. So it only makes sense that we would be the top choice for Greensboro commercial painting. Get in touch with us today to find out more about what we can do for you and how we can help you get the results you deserve.
Greensboro Paint Tips
---
3 of the Biggest Reasons Why You Need to Get Your Popcorn Ceiling Removed
Since a popcorn ceiling is generally considered less attractive than a smooth ceiling, you might consider getting your popcorn ceiling removed at some point. But if simple aesthetics aren't enough to convince you to invest the time and money into a popcorn ceiling removal, perhaps the other practical benefits will be…
Read More
---
Enjoy a Beautiful Home or Business thanks to Our Quality Exterior Painting Services
A beautiful new coat of paint can provide some great benefits for your Greensboro, NC, home or business. And to get the best new coat of paint, you need to have yours provided by an experienced painting contractor -- such as Gio's Pro Painting. With our experience and dedication to quality, we'll help you enjoy all of the great benefits that a painting can provide…
Read More
If you are looking for an expert painter in the Greensboro area then please call 336-491-9106 or complete our online request form.