Top Tips for Picking Interior Paint Colors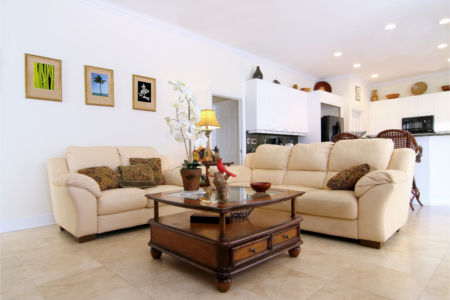 One of the most effective ways to change the look of the inside of your home is with interior painting. It can change the look in the same way that remodeling does but at a fraction of the cost.
In the same manner that exterior painting transforms the look of the outside of your home, interior painting will update, beautify, and revamp the visual aesthetics. The tricky part is selecting just the right professional painters and color scheme to make your house look and feel the way you want it to.
Making Good Choices
Want to pick just the right paint colors for inside your home? Then consider some of these useful tips:
Pick the colors you already love. What could make you happier than surrounding yourself with the colors that already make you feel good? If you want your house to feel like your happy place, this is a great way to make that possible.
You can still make neutral hues exciting. It all depends on the shade you use or how you use the color. Being able to use neutrals by creating stripes or patterns is a great way to make things more interesting.
Find inspiration from nature. The great outdoors tends to make people feel joyous and at ease, so why not mimic this by using the same colors? Beachy blues or grassy green can really do wonders for your home's interior.
Let art work or prints in your home inspire the color. You can find details in the art work you hang on the walls or even the quilt you have on your bed that showcase colors you may love to have adorning your walls.
Browse the internet or search through magazines. Seeing what other people have done with certain paint colors could surprise you. It may open you up to colors you never would've even considered before.
Let Gio's Pro Painting help you understand more about the options you have. Call us for expert workmanship for your Greensboro interior painting, including picking just the right color.
Greensboro Paint Tips
---
3 of the Biggest Reasons Why You Need to Get Your Popcorn Ceiling Removed
Since a popcorn ceiling is generally considered less attractive than a smooth ceiling, you might consider getting your popcorn ceiling removed at some point. But if simple aesthetics aren't enough to convince you to invest the time and money into a popcorn ceiling removal, perhaps the other practical benefits will be…
Read More
---
Enjoy a Beautiful Home or Business thanks to Our Quality Exterior Painting Services
A beautiful new coat of paint can provide some great benefits for your Greensboro, NC, home or business. And to get the best new coat of paint, you need to have yours provided by an experienced painting contractor -- such as Gio's Pro Painting. With our experience and dedication to quality, we'll help you enjoy all of the great benefits that a painting can provide…
Read More
If you are looking for an expert interior painter in the Greensboro, NC area then please call 336-491-9106 or complete our online request form.