3 Great Reasons To Paint Your Home's Interior This Winter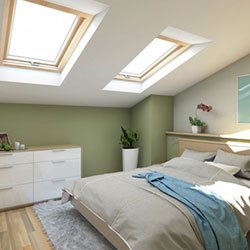 With the excitement of the holidays behind us, and a brand new year stretching out ahead, many homeowners setting their sights on what they would like to accomplish in the new year and what they would like to change. For many homeowners, New Year's resolutions aren't limited to just personal improvement, but also for improving things around their home or just bringing an element of change into their lives to keep things from getting stale. For some, the prospect of shaking things up around the house with a brand new interior paint job is exactly what they've been looking for, but then the only question becomes one of, "When do I find the time to have this done?" Believe it or not, the winter months are actually one of the absolute best times of year to tackle interior painting for a number of different. To help highlight just what it is that makes winter such a great time for interior painting, and why it might be the perfect time to schedule your upcoming project, our team of professionals have taken the time to put together this short list that we hope you will find helpful.
Get A Great Deal
It is no secret that many home improvement professionals, including painters, are a bit hungrier for work during the cold winter months, and that is something that can work out to your advantage in a big way. By scheduling your interior paint job during the slower winter months, you can likely get a great deal on the both the labor and the materials involved in the process, as most manufacturers are going to be doing everything they can to get rid of old stock to make room for new products as we move into spring. All-in-all, this means that you can likely have your entire project completed for a fraction of what you would otherwise pay in the busier months of the year.
Faster Completion Time
Because the demand for painting is going to be lower during the winter months, especially since no exterior painting of any kind of likely to be getting done, your contractor is likely going to be able to devote more of their attention and that of their workers to getting your project completed. The entire process of your job can usually be completed at a much faster pace than you would be able to expect during the busier times of year, from the initial planning of your project all the way through getting the actual work done.
Free Up Your Summer For Other Projects
One other benefit of having your interior painting completed during the winter means that your spring and summer months are going to be freed up for other projects. Spring and summer are the prime months of the year to get things done around your home, especially if those projects have anything to do with your home's exterior. Taking the time now to having your interior painting completed will give you more time to save and prepare for any other upcoming projects that you would like to have completed during the timeframe where they are available, like exterior painting, home washing, and the like.
Greensboro Paint Tips
---
3 of the Biggest Reasons Why You Need to Get Your Popcorn Ceiling Removed
Since a popcorn ceiling is generally considered less attractive than a smooth ceiling, you might consider getting your popcorn ceiling removed at some point. But if simple aesthetics aren't enough to convince you to invest the time and money into a popcorn ceiling removal, perhaps the other practical benefits will be…
Read More
---
Enjoy a Beautiful Home or Business thanks to Our Quality Exterior Painting Services
A beautiful new coat of paint can provide some great benefits for your Greensboro, NC, home or business. And to get the best new coat of paint, you need to have yours provided by an experienced painting contractor -- such as Gio's Pro Painting. With our experience and dedication to quality, we'll help you enjoy all of the great benefits that a painting can provide…
Read More
If you are looking for a professional painter in Greensboro, give us a call today at 336-491-9106 or fill out our online request form.