Which Types Of Roof Repairs Are The Most Common?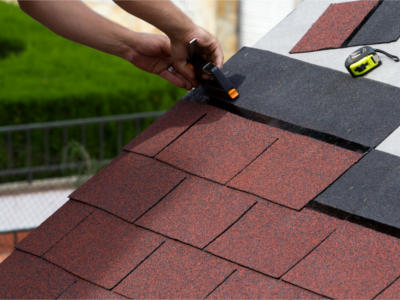 You may not be expecting profound input about roof repairs from a company known as the best local professional painters, but you may not know that Gio's Pro Painting is skilled in a few different areas. We're proud to offer roof repairs because it's such an essential service.
What surprises homeowners even more is to learn that a vast majority of roofing repairs were avoidable; unfortunately, shoddy initial workmanship and homeowner neglect are two of the most significant contributing factors to repairs. Knowing this is important so you can be cautious about who you hire for installation and get serious about preventative maintenance, including inspections.
Frequent Roofing Repairs Homeowners Run Into
One reason it's important to know common roof repairs is so you can avoid the preventable ones. The other primary reason is so you can watch for red flags indicating you may have trouble brewing with your rooftop above you.
Leaks - It's essential to monitor your roof by checking for leaks because the devastation can take hold quickly once they start. Leaks can be caused by anything from improper installation to hail damage, but make sure any signs of holes or moisture are checked out immediately.
Flashing Issues - Compromised or missing flashing can really be a mess for your rooftop. The sooner you catch it, the more likely you can get repairs instead of an entire roof replacement.
Poor Ventilation - Older homes usually weren't designed with enough ventilation, but even newer homes aren't immune to this problem. The lack of air circulation causes your roof to overheat or lead to the development of mold and other humidity-related problems.
Getting The Help You Need
Gio's Pro Painting is ready to provide you with high-quality service, no matter what you need from us. We offer premium painting but also care for ceilings, drywall, siding, and roofing.
Your roof has a very important job to do: protect the rest of your home, right down to the foundation. Contact us today for service from the best painters in Greensboro that also happen to offer quality roof repairs as well.
Greensboro Paint Tips
---
3 of the Biggest Reasons Why You Need to Get Your Popcorn Ceiling Removed
Since a popcorn ceiling is generally considered less attractive than a smooth ceiling, you might consider getting your popcorn ceiling removed at some point. But if simple aesthetics aren't enough to convince you to invest the time and money into a popcorn ceiling removal, perhaps the other practical benefits will be…
Read More
---
Enjoy a Beautiful Home or Business thanks to Our Quality Exterior Painting Services
A beautiful new coat of paint can provide some great benefits for your Greensboro, NC, home or business. And to get the best new coat of paint, you need to have yours provided by an experienced painting contractor -- such as Gio's Pro Painting. With our experience and dedication to quality, we'll help you enjoy all of the great benefits that a painting can provide…
Read More
If you are looking for an expert painter in the Greensboro area then please call 336-491-9106 or complete our online request form.